Chapelizod Suffolks, Flock HLT, est. 1993
Suffolks are the fastest growing of the Terminal sire breeds, however the pursuit of fashionable show ring traits by some has seen it lose ground to other breeds in recent years.
In 2006 and 2007 the Chapelizod Suffolk flock ranked number 1 for average live weight and number 1 for average index.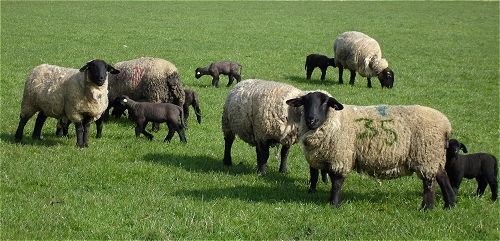 At Chapelizod the focus has been to try to breed Suffolks for the commercial farmer. The focus is on increasing carcass conformation and production from Grass with minimum concentrate feeding. Excessive bone can be detrimental to ease of lambing and lamb survival at the expense of Kill Out percentage (K.O.%).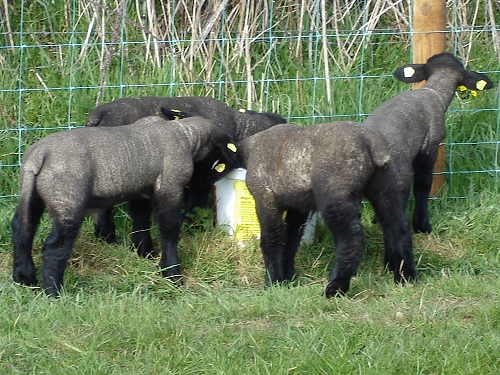 New Zealand Suffolk bloodlines are now used to improve vigour and hardiness of our Suffolk Lambs at birth.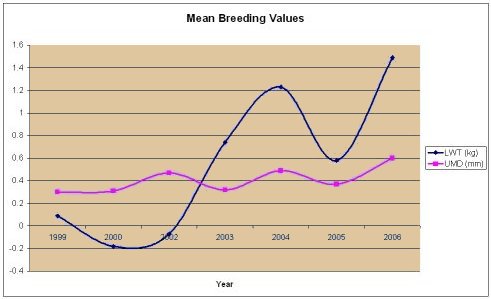 Chapolizod Flock HLT Genetic Trends 1999-2007
| | | |
| --- | --- | --- |
| Year | LWG (Kg) | LMI |
| 1999 | 0.09 | 106 |
| 2006 | 1.49 | 145 |
| 2007 | 1.84 | 150 |
Hardy, Easier Care Suffolks
Careful selective culling, selecting for muscle depth and growth rate and running the flock on commercial management lines (i.e. grass only diet for suckling ewes) and selecting for Hardy Easier-Care Suffolks has resulted in great success for the Chapelizod Suffolk Flock: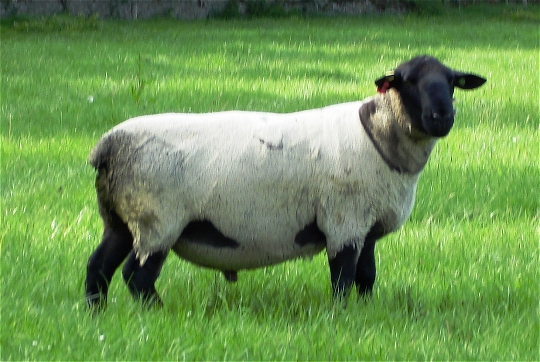 Chapepelizod Kiwi imporded 1/2 New Zeland Suffolk Stock Ram.
All shearling rams and ram lambs for sale are type 1 or 2 for scrapie resistance.
Details of our Stock Lambs sire can be seen in this detailed document.

Chapelizod Suffolk Shearlings for sale